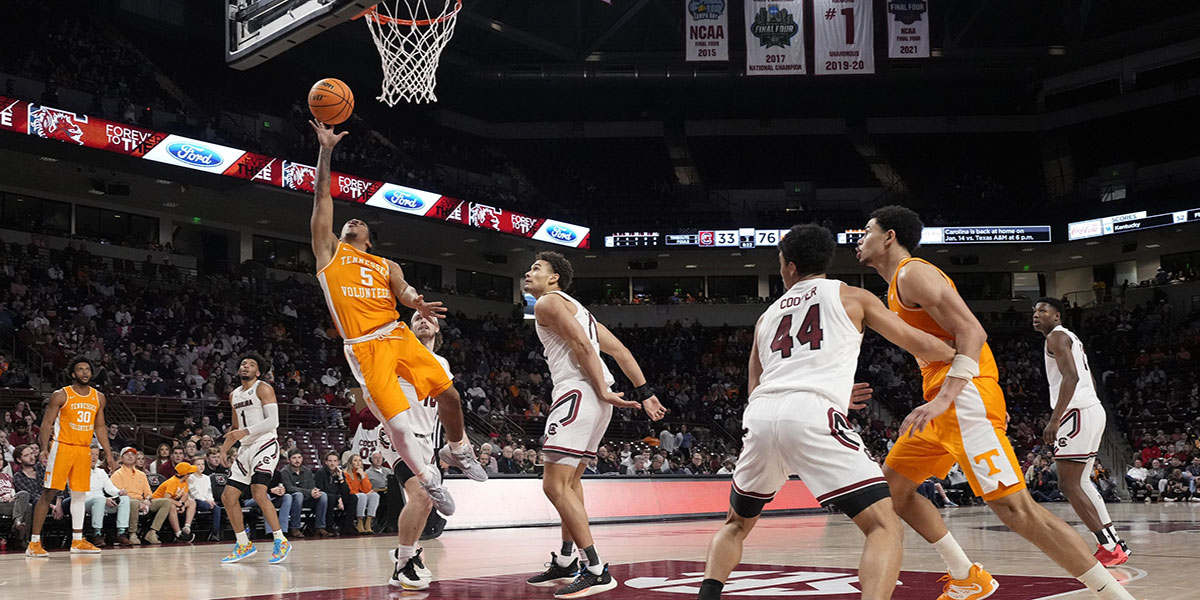 Best NCAA Basketball Games to Bet Saturday

---
The 2022-23 college basketball season is really starting to heat up, and most of the biggest games tend to take place on Saturdays. A number of Top 25 teams are set to be in action on Saturday, and that means that you can find some great betting opportunities as well.
Here is a quick look at five of the best NCAA basketball games to bet on Saturday and the pick to make in each game.
Kentucky Wildcats vs. Tennessee Volunteers
SEC rivals meet up on Saturday when the Tennessee Volunteers host the Kentucky Wildcats. Tennessee comes into this game with a record of 14-2, while Kentucky has gone just 10-6 this season.
The Wildcats are scoring over 76 points per game this season, but they are also allowing nearly 68 points per game. Kentucky has dropped two straight games in SEC action, and this isn't going to be a good matchup for them on the road. Tennessee is not only scoring 75.5 points per game, but they are holding opponents to just 53 points per night. The Volunteers have won five straight games, and they look to be on a mission during SEC action.
Kentucky is going to play better in this game, but Tennessee isn't going to lose this game on their home floor.
Wisconsin Badgers vs. Indiana Hoosiers
The Indiana Hoosiers were picked to win the Big Ten Conference in the preseason, but they come into this weekend having won three straight games. Wisconsin will be in Indiana on Saturday, and the Badgers have dropped two straight games.
Wisconsin is once again a great defensive team, but they are finding it hard to score without forward Tyler Wahl. The Badgers will try to slow this game down, and they do have the size to get stops inside. Indiana wants to win games in the paint, and they also try to speed up the tempo. The Hoosiers are struggling to get stops against Big Ten teams, as they have allowed 70 points per game.
The Hoosiers are always tough to beat at home, but this Wisconsin team is not dropping three straight games. Bet on the Badgers to get things figured out.
Iowa State Cyclones vs. Kansas Jayhawks
The Big 12 Conference is once again a league that is loaded with talent, and two of the best teams are set to meet up on Saturday. Second-ranked Kansas will host 14th-ranked Iowa State, and there is really only one way to bet in this game.
Kansas comes into this game having won nine straight, and they are nearly impossible to beat at home. The Jayhawks just staged a furious rally against Oklahoma earlier this week, and they are scoring close to 78 points per game. Iowa State has been a major surprise this season as they have gone 13-2 through their first 15 games. The Cyclones are holding opponents to just 58 points per game, but they have some offensive weapons as well.
This game should be tight throughout, but you simply can't bet against the Jayhawks at home. This is going to be a tight spread, but Kansas is going to win and cover in this game.
Arizona Wildcats vs. Oregon Ducks
The Pac-12 Conference once again looks like it is going to be a two-team race between Arizona and UCLA. The Wildcats are in Oregon on Saturday to take on the Ducks, and Arizona is going to be a pretty sizable favorite in this matchup.
Oregon is just 9-7 on the year, and they have won just three of their last five games. The Ducks are scoring less than 69 points per game, and they are also a team that has been giving up too many points on that end of the field.
Arizona is explosive on offense, as they are scoring nearly 86 points per game. It's hard to see Oregon being able to keep pace at all on offense in this game, even though Arizona is not a good defensive team.
The best bet to make in this game is to take the Wildcats as they roll to a big win.
Texas Tech Red Raiders vs. Texas Longhorns
In-state Texas rivals are going to battle it out on Saturday as the Texas Longhorns are set to host the Texas Tech Red Raiders. This is a matchup of two teams that can really get after it on defense, and it will be fun to watch the battle unfold.
Texas Tech just can't seem to find any offense of late, as they have dropped four straight Big 12 matchups. The Red Raiders are headed in the wrong direction ahead of this game, and this isn't a fun opponent to play. Texas is scoring over 82 points per game this season, and they are allowing just 65 points per game. Marcus Carr gives the Longhorns a superstar that can take over on offense as he is pouring in over 17 points per game.
Texas Tech just can't be trusted with the lack of offense, and taking the Longhorns is the way to go in this game.
STAY IN TOUCH
Sign up for BettingData's newsletter and get awesome content sent to your inbox.
We'll never share your email address and you can opt out at any time, we promise.
---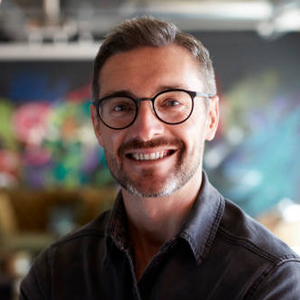 Derek is a long time sports bettor who grew up in Providence, RI. Derek is data driven and believes the key to betting the sportsbooks is finding an edge in analytics. Derek is happily married and has two young boys. Derek will bet on anything if you let him.