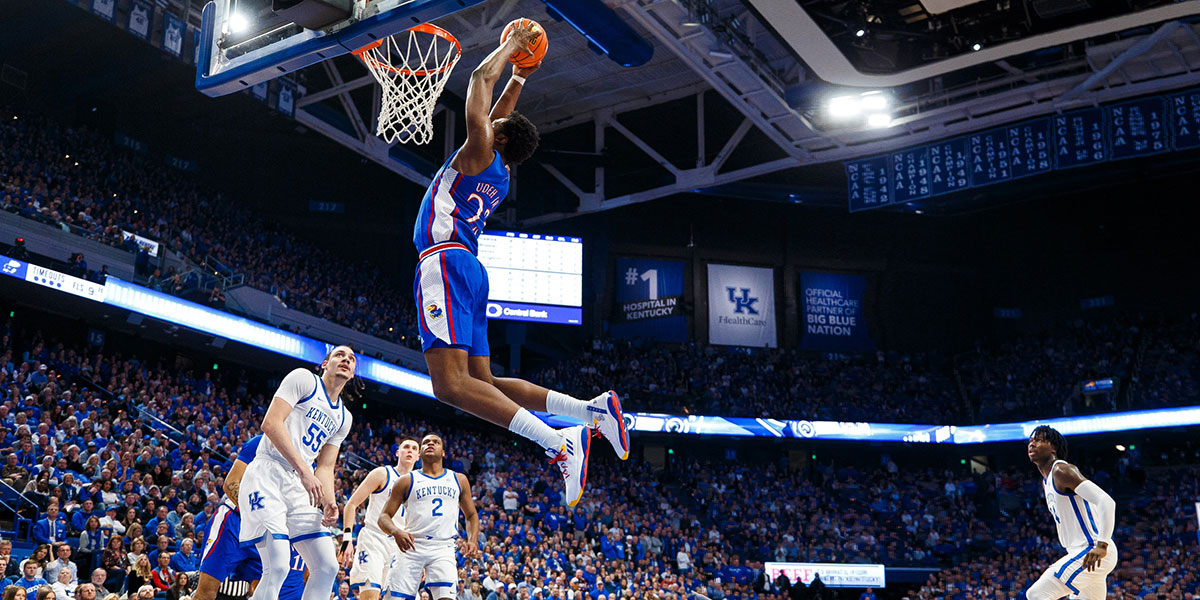 Best NCAA Basketball Games to Bet Saturday

---
Now that we have reached the month of February, college basketball action is really going to start to heat up. We are a little more than one month away from Selection Sunday, and college basketball teams are doing all that they can to be included on the bracket.
As with every weekend, Saturday is a big day of college basketball throughout the country, and that creates some great betting opportunities. Here are five of the best NCAA basketball games to bet on Saturday, and a pick for each matchup.
Kansas Jayhawks vs. Iowa State Cyclones
The Kansas Jayhawks and Iowa State Cyclones meet up on Saturday, and both teams are just one game out of first place in the Big 12 Conference. This league is once again one of the best in the country, and both Kansas and Iowa State are currently ranked in the Top 25.
Kansas suffered three straight Big 12 losses earlier in the year, but they have bounced back with two straight wins. Jalen Wilson is scoring over 21 points per game for the Jayhawks, and they are a team that has the ability to shoot the ball well.
Iowa State is not as explosive on the offensive end of the floor, but they are holding opponents to just 61 points per game. The Cyclones will try to slow this game down on both ends, and that should be easier to do since they are playing on their home floor.
Iowa State has been impressive this season, but they just don't have the athletes needed to match up with Kansas. Bet on the Jayhawks to go to Iowa State and pick up a huge road win to keep them in the Big 12 Conference race.
Texas Tech Red Raiders vs. Baylor Bears
The Baylor Bears host the Texas Tech Red Raiders for another important game in the Big 12 Conference. This is a game that Baylor is expected to win based on overall records this season, but anything can happen in this league on a given night.
Texas Tech comes into this game with some momentum after stunning Iowa State in a huge comeback earlier in the week. Kevin Obanor leads the Red Raiders with 15.7 points per game, but there are plenty of other weapons on this team.
Baylor has been beating teams from the perimeter all season long, and Keyonte George leads the team with 17 points per game. The Bears are a team that will give up some points on the other end, but they are usually able to shoot their way to a victory.
Bet the Baylor Bears as they are able to hang on to get past the Texas Tech Red Raiders on Saturday.
Miami Hurricanes vs. Clemson Tigers
A pair of Top 25 teams from the ACC will meet up on Saturday when Clemson hosts Miami. Clemson is currently leading the ACC this season, but Miami can pull closer with a big road win.
Miami is scoring over 78 points per game, and Isaiah Wong is leading the way with over 16 points per game. Clemson has been holding opponents to just 66 points per game, but they will struggle on defense in this matchup.
The Tigers are also dealing with some injuries, and that's going to impact how this game is played out. Miami needs a win to stay in the ACC title race, and they are going to pull off a road win in this game.
Illinois Fighting Illini vs. Iowa Hawkeyes
Illinois and Iowa have both had some interesting seasons, and life in the Big Ten Conference isn't always easy. The Fighting Illini and the Hawkeyes do not like each other much, and this should be a great battle.
Illinois has started to figure some things out on both ends of the floor, and Terrence Shannon Jr. is leading the way with 17.2 points per game. The Fighting Illini have also been a dominant defensive team over the last few weeks.
Iowa is scoring 81.5 points per game this season, but they are also giving up over 73 points per game. The Hawkeyes want to play fast, but the lack of defense is going to create some big problems in this game.
Playing at home is a big advantage for the Hawkeyes, but Illinois is going to go on the road and pick up a win.
Purdue Boilermakers vs. Indiana Hoosiers
One of the best rivalries in the Big Ten Conference will resume on Saturday when the Purdue Boilermakers visit the Indiana Hoosiers. Purdue is the number-one ranked team in the country this season, and Indiana is back in the Top 25 after a brief slide.
Purdue is led by center Zach Edey, and he is scoring 22.0 points per game this season. The Boilermakers have also surrounded Edey with plenty of shooting, and they are nearly impossible to defend.
Indiana just went on the road and suffered a loss to Maryland, but they had been playing well up to that point. The Hoosiers are going to have to defend in this game, but they are allowing nearly 68 points per game.
This game is going to be competitive, but Purdue is clearly the better team. The Boilermakers go on the road and win this game.
---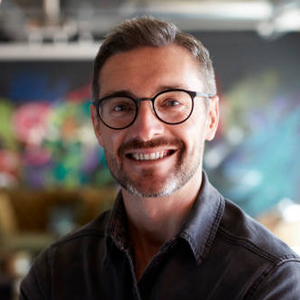 Derek is a long time sports bettor who grew up in Providence, RI. Derek is data driven and believes the key to betting the sportsbooks is finding an edge in analytics. Derek is happily married and has two young boys. Derek will bet on anything if you let him.