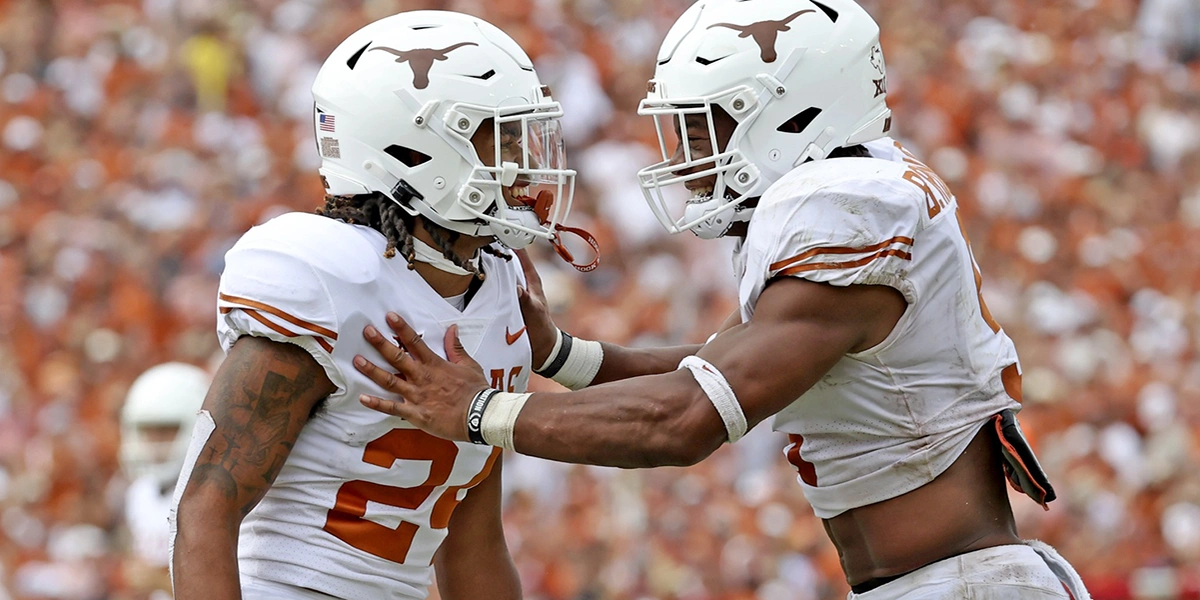 Best NCAA Football Games to Bet in Week 11

---
Best NCAA Football Games to Bet in Week 11
There are a lot of fun matchups for the Week 11 slate in college football. With certain leagues, especially in the Big 12, offenses are capable of putting up numbers like they are in a pinball machine. While the paces teams play at, it is hard for defenses to keep up over the course of a game.
With high scoring and high stakes in mind, here's a look at games to bet on this weekend.
TCU Horned Frogs (+7) at Texas Longhorns
Thanks to playing a weak non-conference schedule, undefeated TCU has no margin for error if it wants to grab a spot in the College Football Playoff. The Horned Frogs also may be getting a look at one of the teams it could play in the Big 12 title game, should things continue as they are now. The meeting of the two old Southwest Conference rivals should prove to be a wild one.
The Longhorns, who are 6-3 overall and against the spread, feature a dynamic offense that doesn't make too many mistakes. Texas puts up 36.1 points per game, which ranks 24th nationally, and has only turned the ball over three times this season.
Where the Longhorns struggle is slowing down the team's passing attacks. Texas allows 258.1 passing yards per game, which ranks 102nd nationally.
Not being able to slow down TCU through the air would be a major problem. The Horned Frogs, who are 9-0 and 7-1-1 against the spread, have leaned heavily on their veteran quarterback Max Duggan, who has passed for 2,407 yards this season. TCU also has a solid ground game led by Kendre Miller, who has 1,009 rushing yards and 12 touchdowns.
The Horned Frogs may win this one outright but will keep it close if they don't.
North Carolina Tar Heels (+3.5) at Wake Forest
The Tar Heels have grabbed hold of the Coastal Division race and will want to keep up their momentum against the Demon Deacons. UNC freshman quarterback Drake Maye has kept the program moving in the right direction. Maye has passed for 2,964 yards with 31 touchdowns and only three interceptions during an 8-1 start for UNC.
The Tar Heels, who are 5-4 against the spread, have been good away from home this season, putting up a 5-0 record on the road. North Carolina has scored 40.6 points per game, which ranks ninth nationally. Wake Forest has been torched the past two weeks, giving up a combined 78 points in losses to NC State and Louisville.
The Demon Deacons have been allowing 27.3 points per game, which ranks 80th nationally. Wake Forest has been scoring 36.9 points per game, which ranks 19th. This will be a wild shootout that North Carolina should win.
Texas A&M Aggies (+2.5) at Auburn Tigers
The Aggies have totally bottomed out, losing their last five games. While there have been several close calls, Texas A&M has lost three of those games by six or fewer points, Aggies coach Jimbo Fisher will be feeling the heat from the fanbase. Texas A&M, which is 3-6 overall and 3-5-1 against the spread, will hope to close the season strong with a win over Auburn.
The Tigers have also had their share of troubles, ranking 103rd nationally by allowing 30.9 points per game. Auburn showed some spunk in its last outing, falling 39-33 to Mississippi State in overtime. The Tigers, however, still haven't won since beating Mizzou in overtime on Sept. 24.
Auburn has been starting freshman quarterback Robby Ashford, who has passed for 1,374 yards with five touchdowns and five interceptions.
Wisconsin Badgers at Iowa Hawkeyes (-1)
The Hawkeyes and Badgers can both still win the Big Ten West Division if Illinois slips up down the stretch. Iowa has struggled to maintain its offensive production. The Hawkeyes have won two straight games but are still 125th nationally in points scored by averaging 17.2 points per game.
Iowa has managed to balance out its poor offensive production by playing well on defense. The Hawkeyes rank third in total yards allowed and fifth in points allowed. Wisconsin is also another strong defensive coach that is in search of its offensive identity after firing coach Paul Chryst earlier this season.
Wisconsin is a much more capable offensive team, scoring 30.8 points per game, which ranks 53rd nationally. The Badgers are led by a strong running game that ranks 43rd nationally by putting up 183.6 yards per game.
Iowa will protect the home field and grab another win.
STAY IN TOUCH
Sign up for BettingData's newsletter and get awesome content sent to your inbox.
We'll never share your email address and you can opt out at any time, we promise.
---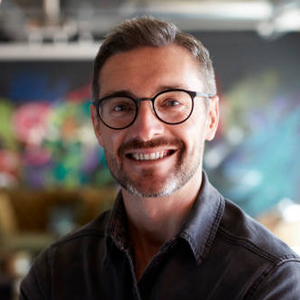 Derek is a long time sports bettor who grew up in Providence, RI. Derek is data driven and believes the key to betting the sportsbooks is finding an edge in analytics. Derek is happily married and has two young boys. Derek will bet on anything if you let him.