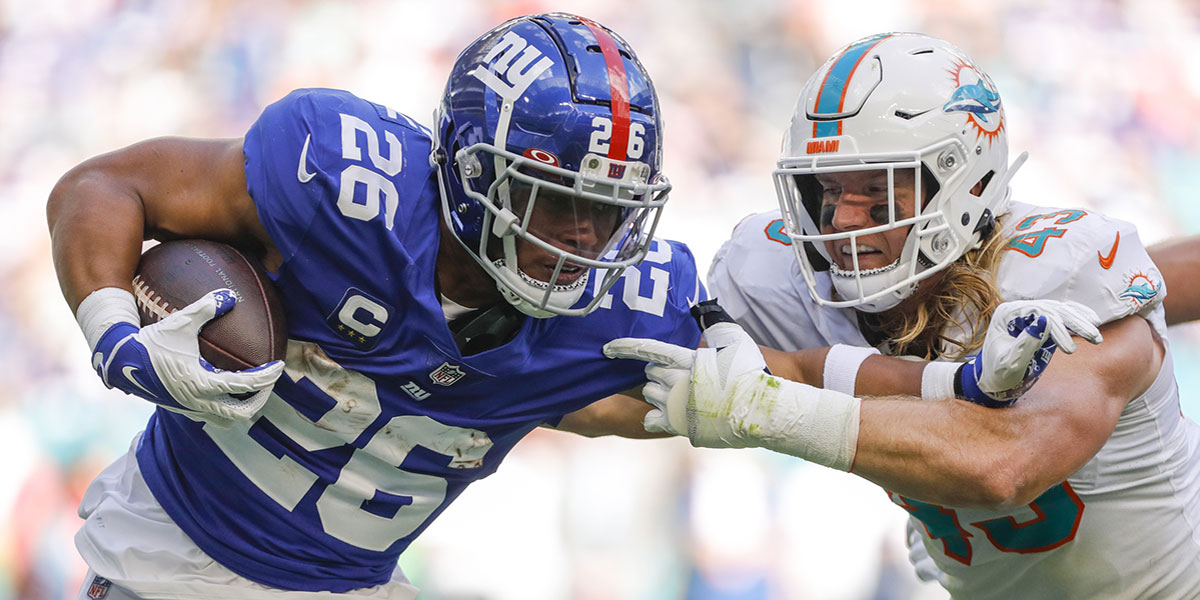 Best NFL Football Games to Bet in Week 8

---
NFL has a schedule that is built to produce close games. While having these contests come down to the last seconds is exciting for everyday fans, it is excruciating for sports bettors. Finding a way to navigate the narrow spreads and pick winners isn't a simple task.
Here's a look at the best games to bet on in Week 8.
Denver Broncos vs. Jacksonville Jaguars (-2.5)
Broncos quarterback Russell Wilson expects to be back in the lineup against Jacksonville when the two teams meet in London. While there has been nothing official from the team, Denver desperately needs Wilson to show some of his old form. Denver has scored fewer than 16 points in six games this season.
Jacksonville is also in need of a jolt of energy. The Jaguars have lost four straight following a 2-1 start. Jacksonville's offense is putting up 22.1 points per game but has struggled with turnovers, giving the ball away ten times.
Chicago Bears (+9.5) at Dallas Cowboys
The Bears aren't likely to hand the Cowboys a defeat. But the Bears will keep this one close. However, Chicago seems to have figured out a way to emphasize the strength of quarterback Justin Fields while hiding a few of his weaker points. The Bears pulled off a surprising road win over New England last Monday by relying on its ground game.
Utilizing running backs David Montgomery and Kahlil Herbert, along with Fields' scrambles, allowed Chicago to keep the ball moving. Dallas was able to beat up Detroit in Dak Prescott's return last week.
The Cowboys leaned on their running game to help Prescott ease back into the lineup. Prescott completed 19-of-25 attempts for 207 yards and a touchdown.
Pittsburgh Steelers at Philadelphia Eagles (-10.5)
The Eagles have dominated their in-state rival in the City of Brother and Love for decades now. Pittsburgh hasn't won a game on the road in Pennsylvania since the 1960s. While the two teams don't play there that often, this is another season where the Eagles' dominance over Pittsburgh at home is likely to continue.
Philadelphia quarterback Jalen Hurts leads a dynamic offense that can attack effectively on the ground and through the air. The Eagles' defense, meanwhile, should be able to get in positions to create turnovers against Steelers rookie quarterback Kenny Pickett.
While Pickett has shown confidence as a young player, Pickett was intercepted three times during a loss to Miami last week.
Tennessee Titans (-2) at Houston Texans
The Titans could put a really heavy grip on the AFC South race with a win over the Texans this weekend. Tennessee has already swept the Colts and will now look at add another divisional win over Houston. The Titans will have to work around an ankle injury to quarterback Ryan Tannehill.
While the veteran quarterback will likely still play Sunday, how effective he will be is uncertain. That means Tennessee will need more out of Derrick Henry and the running game. Fortunately for the Titans, Houston's run defense hasn't been very good.
Henry should have plenty of holes to run through. That will spell trouble for Houston, which has struggled to put up points on offense. The Titans will cover the narrow spread on the road.
San Francisco 49ers (-1.5) at Los Angeles Rams
The 49ers and Rams were the class of the NFC last season. Now both are staring up at the standings to a Seattle Seahawks team quarterback by veteran journeyman Geno Smith.
When the 49ers and Rams met a few weeks back, San Francisco's defense harassed Rams quarterback Matthew Stafford, who had no time to throw the ball.
Since the last meeting, the 49ers have also made an effort to add more playmakers to the lineup. San Francisco brought in running back Christian McCaffrey in a trade from Carolina. While McCaffrey was only able to make a cameo in last week's loss to the Kansas City Chiefs, he showed the ability to flourish in Kyle Shanahan's offense.
San Francisco's defense should be able to harass Stafford enough that the 49ers will be able to grab a win on the road.
New York Giants at Seattle Seahawks (-3)
With Smith at quarterback, Seattle's offense has impressed so far this season. Rookie running back Kenneth Walker III has also provide a solid amount of punch for the Seahawks. New York has leaned heavily on running back Saquon Barkley to move the offense.
The Giants will need to find a way to get more from quarterback Daniel Jones if they want to improve on their 6-1 start. New York will have a hard time in the Pacific Northwest and will drop its second game of the year by more than a field goal.
STAY IN TOUCH
Sign up for BettingData's newsletter and get awesome content sent to your inbox.
We'll never share your email address and you can opt out at any time, we promise.
---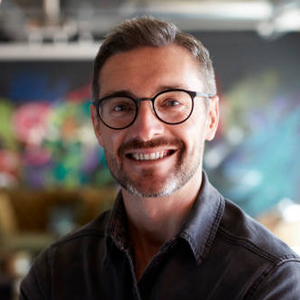 Derek is a long time sports bettor who grew up in Providence, RI. Derek is data driven and believes the key to betting the sportsbooks is finding an edge in analytics. Derek is happily married and has two young boys. Derek will bet on anything if you let him.