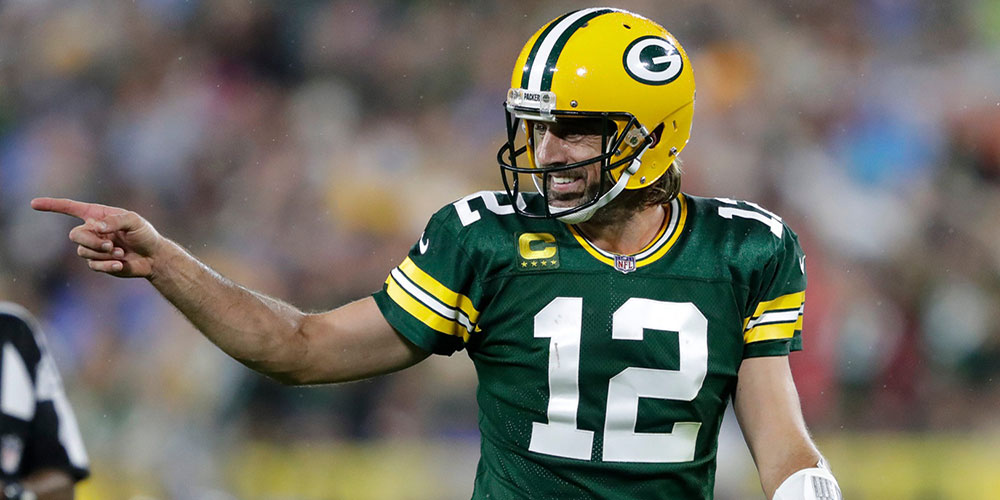 Best NFL Week 5 Bets

---
Best NFL Week 5 Bets
The National Football League has produced some surprising results up to this point, and this could be another crazy weekend around the league. Some of the top teams in the NFL are starting to separate from the pack, but there is also plenty of parity around the league as well.
Here are four games to focus on this weekend when looking for the best NFL Week 5 bets.
Las Vegas Raiders -5.5 vs. Chicago Bears
The 3-1 Las Vegas Raiders host the 2-2 Chicago Bears on Sunday afternoon in what amounts to a massive game for each team. Both teams have a difficult stretch of games upcoming, and each team needs to find a way to pick up a victory in this game.
Chicago wants to win this game with its defense, while the Las Vegas Raiders have turned into one of the most explosive teams in the league. Each team will be looking to establish their identity in this one, and that will be the team that is able to pick up a win. The Bears will be without running back David Montgomery on Sunday, and they still have some questions at quarterback. Rookie Justin Fields has been solid when given a chance, but the Bears just don't have a solid game plan.
Las Vegas quarterback Derek Carr has thrown for 1,399 yards and eight touchdowns this season, and he won't be afraid to take some deep shots. The Raiders don't run the ball very well at times, but they are explosive. Chicago does have a solid defense, but that unit won't be able to completely slow down the Raiders in this game. Bet on the Las Vegas Raiders -5.5 as they pick up a solid win over the Chicago Bears.
Green Bay Packers -3.0 at Cincinnati Bengals
The Green Bay Packers were abysmal in Week 1, but they have looked terrific since that game. Cincinnati has jumped out to a 3-1 start to the season, but the Bengals have also played some weaker teams.
Both teams do most of the damage on offense through the air, and each team is going to take some deep shots in this game. Cincinnati has the better defense on paper, but they are also facing one of the best quarterbacks in the NFL. Aaron Rodgers has thrown a pair of interceptions this season, but he has been red-hot over the last three games. Joe Burrow of the Bengals will try to keep pace with Rodgers, but he just doesn't have as many weapons at his disposal.
Green Bay is going to pick up their fourth straight victory by simply outscoring the Cincinnati Bengals on Sunday. Take the Packers -3.0 as they beat the Bengals on the road.
Tennessee Titans -4.0 at Jacksonville Jaguars
The Jacksonville Jaguars are still looking for their first win of the season when they host the Tennessee Titans on Sunday. Tennessee comes into this game with a record of 2-2, but they also just suffered a loss to the lowly New York Jets in Week 4.
Jacksonville quarterback Trevor Lawrence has thrown seven interceptions through the first four games, and he has to do a much better job of taking care of the football. The Jaguars are also allowing 28.8 points per game, and that puts additional pressure on the young QB.
Tennessee is dealing with a number of injuries, and they will be looking to run the football a ton in this game. Running back Derrick Henry has rushed for over 500 yards this season, but the Jaguars will be loaded up to shut him down. Jacksonville will keep this game close at home, but they just don't have enough offense to pick up a win. Bet the Tennessee Titans -4.0 as they move to 3-2 on the year with another win.
Buffalo Bills ML at Kansas City Chiefs
Two of the best teams in football will meet up on Sunday night when the Kansas City Chiefs host the Buffalo Bills. This is a rematch of last year's AFC Championship Game, and it could very well be a preview of the matchup this season. Buffalo has arguably been the best team in football this season, especially after the first game. The Bills are averaging 33.5 points per game this season while only giving up 11 points on the other side of the field.
Quarterback Josh Allen has thrown for 1,055 yards and nine touchdowns through four games, and Stefon Diggs has racked up 305 receiving yards. The Bills need to find more offensive balance, but they can score points in a hurry. Kansas City could easily be 1-3 on the year, and that defense has been a real issue. The Chiefs are allowing 31.3 points per game, and that is putting way too much pressure on Patrick Mahomes and the offense. This is going to be a high-scoring affair, but the Bills actually have a defense that can get some stops. Kansas City just can't find a way to slow down an opponent, and that's going to be a problem in this one.
Bet the Bills money line as they head to Arrowhead Stadium and pick up a massive win.
STAY IN TOUCH
Sign up for BettingData's newsletter and get awesome content sent to your inbox.
We'll never share your email address and you can opt out at any time, we promise.
---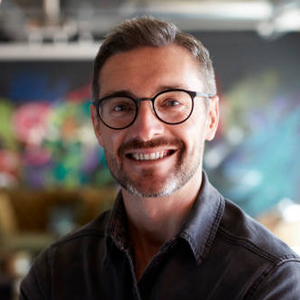 Derek is a long time sports bettor who grew up in Providence, RI. Derek is data driven and believes the key to betting the sportsbooks is finding an edge in analytics. Derek is happily married and has two young boys. Derek will bet on anything if you let him.