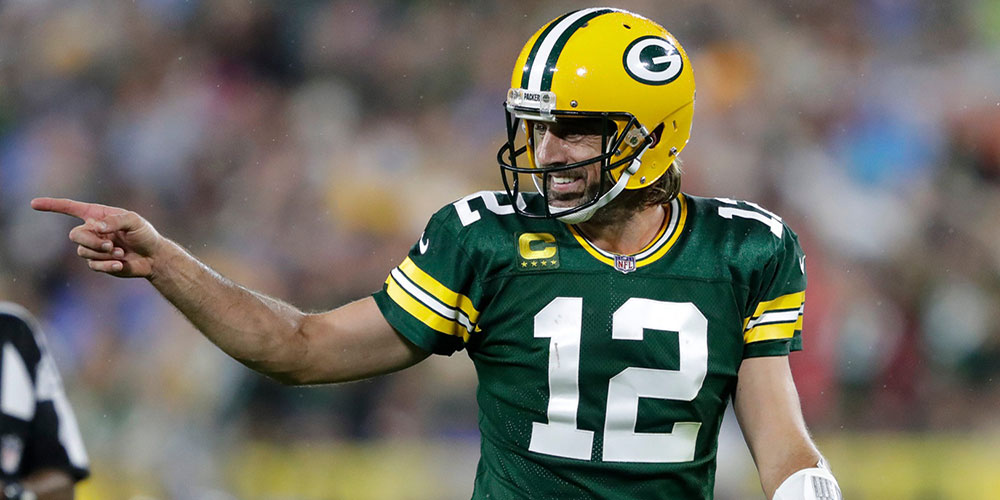 Best Week 4 NFL Bets

---
Free NFL Bets
The NFL season is already three weeks old, and teams are starting to separate from the pack a bit in both directions. It's starting to become clear as to which teams are legitimate playoff contenders this season and which teams are going to have a rough season.
There are plenty of big games on the schedule in Week 4, especially in the primetime slots. Here are the best Week 4 NFL bets that you should be making this weekend.
Chicago Bears -3.0 vs. Detroit Lions
The 1-2 Chicago Bears host the 0-3 Detroit Lions on Sunday, and this won't be one of the most well-played games of the weekend. This will, however, be a competitive game between two rivals, and it will also provide a great betting opportunity.
Detroit has been putting up some points this season behind quarterback Jared Goff, but that defense has been abysmal. The Lions are allowing nearly 32 points per game, and that defense is going to have to start playing better. Chicago nearly set a franchise record for offensive futility on Sunday as the offense couldn't get anything going against the Browns. The Bears also gave up nine sacks in that game, and rookie quarterback Justin Fields never had a chance.
The one weapon that the Bears do still have is running back David Montgomery, and he should have a monster game on Sunday. Chicago will be able to figure some things out offensively against a Lions team that simply can't defend.
The Bears also have a defense that can get stops when needed, and that will take some pressure off of the offense. Chicago wins this game and covers the three-point spread.
Washington Football Team -1.5 at Atlanta Falcons
The Washington Football Team was supposed to be a playoff contender this season, but they are just 1-2 on the year. Washington heads to Atlanta on Sunday to take on a 1-2 Falcons team that is currently in a rebuilding phase.
Both Washington and Atlanta have really struggled to score this season, while each team has a defense that is giving up big plays. These things will likely even out a bit on Sunday, and it should lead to a competitive game. The Washington Football Team does have plenty of talent on the defensive line, and that unit should be able to get after Matt Ryan on Sunday. The Falcons continue to be too one-dimensional on offense, and that's going to be an issue on Sunday.
One score will likely be the difference in this game, but Washington will have what it takes to get it done. Take the Washington Football Team -1.5 as they pick up a win on the road.
Dallas Cowboys -5.0 vs. Carolina Panthers
The 2-1 Dallas Cowboys host the 3-0 Carolina Panthers in a matchup that could have some serious playoff implications in the NFC. Dallas has been winning games with its offense this season, while the Panthers have been great defensively.
Even though Carolina is a perfect 3-0 on the year, they have played a relatively easy schedule up to this point. The Panthers will also be without superstar Christian McCaffrey on Sunday, and that's going to be a major blow to the offense.
Dak Prescott has thrown for nearly 900 yards already through three games, and running back Ezekiel Elliott got things going in Week 3. The Cowboys are loaded with offensive talent, and they will be a nightmare for the Panthers' defense to deal with. The team that is able to set the tempo on Sunday is going to be the winner, and it's just hard to see Carolina being able to completely shut down Dallas. There is too much talent on the Cowboys roster, and that offense will have another big day.
Bet the Dallas Cowboys -5.0 as they win this game by at least one touchdown.
Green Bay Packers -6.5 vs. Pittsburgh Steelers
In the afternoon time slot on Sunday, the Green Bay Packers are set to host the Pittsburgh Steelers. This is a matchup of two of the most storied franchises in the NFL, and both teams are led by a future Hall of Fame quarterback.
The Steelers might have a real problem on their hands this season, though, as it appears that Ben Roethlisberger is nearing the end. Roethlisberger and the offense has really struggled since Week 1, and it's going to take points to upset the Packers. Many "experts" started to write off Aaron Rodgers after he played poorly in the season opener, but he has responded with two great games. Rodgers has thrown for just 649 yards this season, but he has six touchdown passes in the last two weeks.
The Steelers will get solid play from their defense on Sunday, and that could prevent this game from being a blowout. Green Bay is still going to win this game by at least a touchdown, and they cover the spread on Sunday afternoon at Lambeau Field.
STAY IN TOUCH
Sign up for BettingData's newsletter and get awesome content sent to your inbox.
We'll never share your email address and you can opt out at any time, we promise.
---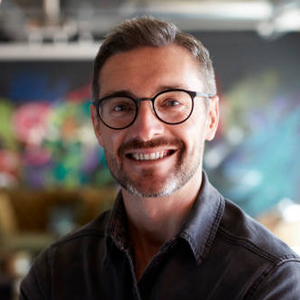 Derek is a long time sports bettor who grew up in Providence, RI. Derek is data driven and believes the key to betting the sportsbooks is finding an edge in analytics. Derek is happily married and has two young boys. Derek will bet on anything if you let him.