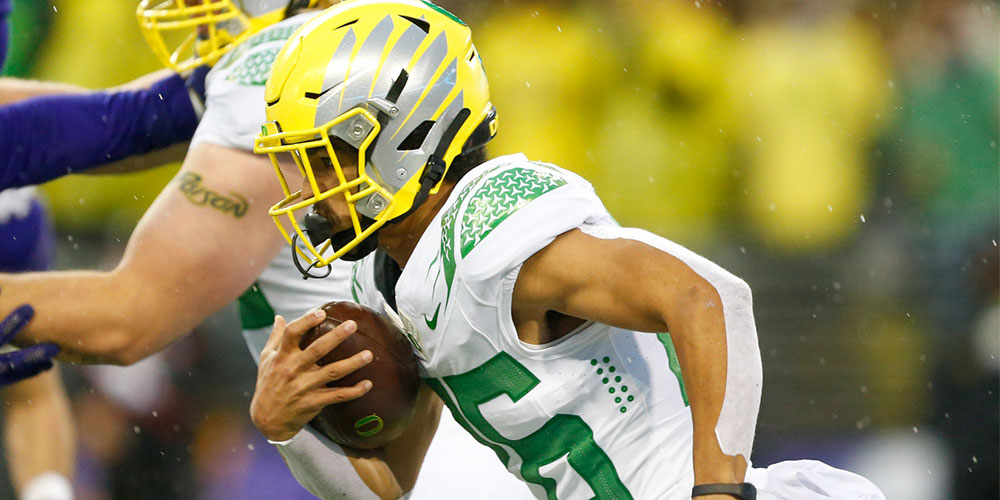 College Football 5 Team Betting Parlay

---
We are already into Week 12 of the college football season, and the games have actually started. This is the point of the season where games seemingly take place every day of the week, but our major point of focus is on Saturday.
Once again, the best way to bet on college football is to put together a five-team betting parlay. There are plenty of games to pick from, and winning this parlay is going to result in a pretty solid payout.
Michigan State Spartans +19.0 at Ohio State Buckeyes
The Big Ten East race has turned into a three-headed monster, and two of those teams are set to square off on Saturday. Ohio State is a massive 19-point favorite over Michigan State, and this betting spread has simply felt off since it was announced.
Michigan State running back Kenneth Walker III has rushed for nearly 1500 yards this season, and no team has been able to slow him down. Ohio State has been great against the run, but they won't completely stop the Spartans star. Ohio State might be averaging over 46 points per game this season, but some teams have found a way to contain them. The Buckeyes love to take deep shots down the field, but that might lead to turnovers against the Spartans.
Nineteen points is simply too many for a game of this magnitude, and taking the Spartans is the way to go.
Oklahoma Sooners ML vs. Iowa State Cyclones
The second team to throw into your college football parlay is the Oklahoma Sooners at home against Iowa State. You might think that this is a strange time to back the Sooners since they just lost, but that loss will have them refocused.
Oklahoma managed to score just 14 points in that loss to Baylor, but they have been red-hot on offense all season long. They are facing a solid defensive team in Iowa State, but there are also some holes there. The Cyclones are still just 6-4 on the year, and there are some pretty serious flaws on both sides of the ball. Iowa State is a team that won't be afraid to take on the Sooners, but they just don't have enough talent to win this game.
This is a game that taking the moneyline is the best option as it is going to be tight.
Texas Longhorns +3.0 at West Virginia Mountaineers
This is where the parlay gets a bit interesting, as you should include a team that has now lost five straight games. Texas is a three-point underdog on the road at West Virginia, and the Longhorns simply have too much talent to continue to lose games. The defense for Texas continues to be a disaster, but that shouldn't play too much of a role in this game. West Virginia has managed just 20 total points in the last two games, and a similar effort will result in another loss.
Even though Texas has been abysmal for the past month, Texas is going to snap out of it, beginning in this game. Take the three points that you are given and take the Longhorns over a struggling West Virginia team.
USC Trojans +3.5 vs. UCLA Bruins
The Pac-12 Conference has not been easy to handicap all season long, especially in games in which USC plays. The Trojans were once a betting favorite to win the Pac-12, but now getting to a bowl game might be a challenge.
UCLA has actually gone 6-4 on the year, while the mighty USC Trojans are just 4-5. USC just doesn't have any balance at all on the offensive side of the ball, but they can rack up the passing yards. The Bruins were able to snap a losing streak last weekend, but they are heading into a hostile environment on Saturday. This is such a great rivalry game that it would have been hard to leave this game out.
USC just has better players, and that will ultimately decide this team. The Trojans +3.5 to win a regular-season rewatch.
Oregon Ducks ML at Utah Utes
The final game to focus on is one of the last games of the night and takes place in the disappointing Pac-12 Conference. Utah is a three-point favorite against Oregon in what will likely be a preview of the conference title matchup.
The overall numbers for each team are almost identical, and it should shape up to be a terrific battle in Utah. Oregon comes into this game with just one loss on the year, but it's never easy to beat the Utes on the road. Both teams love to run the football, and that should actually keep the point total down for this matchup as well. Utah has really started playing great football, but there is a reason that Oregon is a top-five team.
Bet on the Ducks to pick up an impressive road win on Saturday night.
STAY IN TOUCH
Sign up for BettingData's newsletter and get awesome content sent to your inbox.
We'll never share your email address and you can opt out at any time, we promise.
---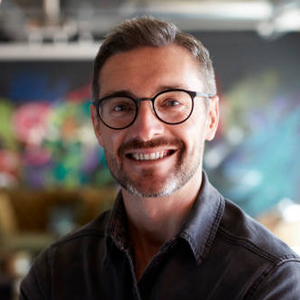 Derek is a long time sports bettor who grew up in Providence, RI. Derek is data driven and believes the key to betting the sportsbooks is finding an edge in analytics. Derek is happily married and has two young boys. Derek will bet on anything if you let him.