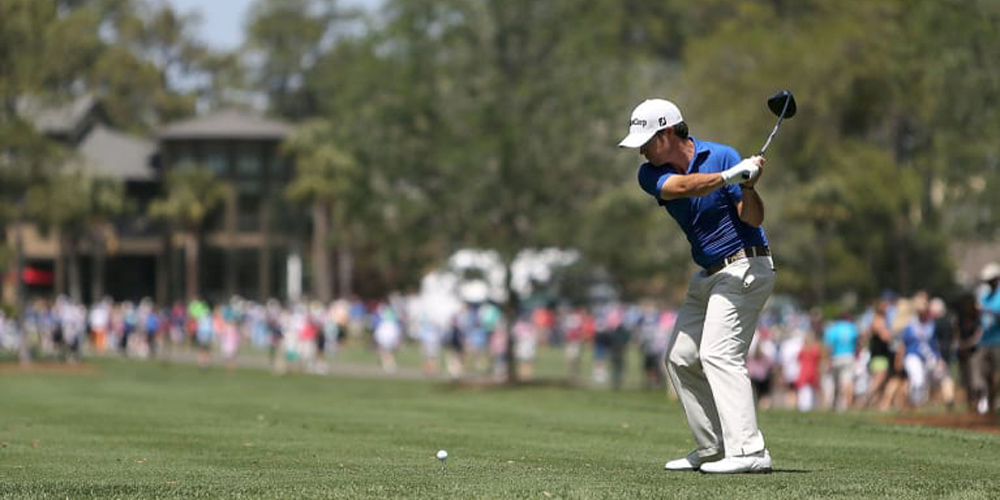 Golf Betting Tips for the 2021 Charles Schwab Challenge

---
Golf Betting Tips
The PGA Tour returns to Texas after going to South Carolina for the PGA Championship and will settle in on Fort Worth for the week. This tournament originated in 1946, and it was the first tournament to be played last year after the PGA Tour postponed tournaments for 91 days due to the pandemic. The Colonial Country Club has always hosted this event, the field consists of 121 players, and the top 65 players plus ties after round 2 will play on Saturday and Sunday for rounds 3 and 4.
There's $7.5M to be won this week, the winner will receive $1.35M, and also collect 500 FedEx Cup points, as well. Colonial Country Club measures out to 7,209 yards, is a par 70, and the greens are bentgrass. The average winning score at this tournament over the past ten years is -13.7, and a year ago we saw Daniel Berger win with a score of -15, so that was pretty much in line with the average - you can expect a similar score again this week. The tournament record is held by Zach Johnson with a -21 which came 11 years ago in 2010. Place wagers on golfers this week who are great around the green, are solid with the flat stick on greens, are accurate and long off the tee, and have a strong approach game.
Increase your winning odds for each one of your golf bets by using PGA Tour tools and analytics.
Below you will find two players from each of four different betting tiers (from DraftKings Sportsbook) to win outright, these are the golfers that I like the most for this week as fantasy golf bets, plus a golfer in each tier that I would stay clear from. I would also advise you to throw in some top 5, top 10, and even top 20 or 30 bets for the long shots as well to hedge against your outright bet(s).
Quick Links:
+2500 and lower
Jordan Spieth (+1050) - Spieth won the Texas Open just four starts ago, then he had a T3 at The Masters, followed by a T9 at the AT&T Bryon Nelson which is also in his home state of Texas, and he has six top 9's in his last nine starts. He has been spectacular at this event with a win five years ago, two co-runner-ups before and after that win in 2016, and he has six top 10's at this tournament in eight starts - wowza! It's up to you whether you want to bet him to win, finish top 5, finish top 10, or all three of those wagers are actually looking pretty good right now, so feel free to put money on all of them.
Collin Morikawa (+1500) - Morikawa is absolutely brilliant with every club except for his wedges and putter which tend to let him down on a fairly regular basis, but that doesn't stop him from still racking up the top 10's and wins. He won five stroke-play events ago, has back-to-back top 8's, and he was runner-up here last year in his only start at this event - safe to say that you can easily bet him to finish top 10 this week, or by all means wager an outright bet and/or a top 5.
Avoid: Tony Finau (+1700) - I like every player in this range really, but if I had to fade one of them I would look to keep Finau on the sidelines this week from a betting perspective. He did have a T10 at The Masters and a T8 last week at the PGA Championship, but he has also missed the cut in three of his last five events, and only has one top 15 at this event in five looks at it. Finau can really get hot at times, and he could keep it rolling this week, but he still only has that solo win in his career at the Puerto Rico Open, and he has been too inconsistent lately to safely bet him.
+2600 to +5000
Charley Hoffman (+4000) - Hoffman has been on a nice stretch for a while now putting together three top 10's in his last nine stroke-play starts, and he has another four top 18's during that same time period. The last time he played in Texas he finished runner-up at the Texas Open, and he has played some of his very best golf in Texas throughout his career. He has five top 25's at this tournament in nine starts at it, and the way he's playing right now, I see no reason why he doesn't get another one this week. I think you can absolutely bet him to finish top 20 this week, you can take on more risk/reward and bet him top 10 but I would stick with the safer play.
Brian Harman (+3000) - Don't let last week's missed cut at the PGA Championship deter you away from Harman, as before he had four straight top 18's including a T3 at THE PLAYERS Championship and a T12 at The Masters. The course fit wasn't the greatest for him a week ago, but I think this one is right up his alley as a shorter but accurate striker, he's excellent around the greens and is a solid putter. He has seven consecutive top 31's at this event and two top 10's - his most recent one a T7 four years ago. You can confidently bet him to finish top 20 and/or 30 this week.
Avoid: Ryan Palmer (+5000) - This is Palmer's home course but I just don't like the way he's trending right now with no top 10's since January, and his highest finish in the last four months are two T17's. He does have a few top 10's at this tournament, but he also has three missed cuts in his last six outings, so he's a tad risky - he either seems to have a great finish or a terrible one, and I don't want to put money on the table to see which one it will be this week.
+5100 to +10000
Phil Mickelson (+7000) - I'm still in disbelief that 50-year-old Phil Mickelson won the PGA Championship last week, but it really did happen and I'm ecstatic for him! It's hard to say what he will have left in the tank this week, but he has won at this event twice and if his solid all-around game continues again this week then he should have another high finish. He gained over 10 strokes with his ball-striking last week and 12+ strokes gained tee-to-green, those are god-like numbers, and performances like that will net you elite results every time. I feel like he could have a top 10 this week or miss the cut, neither will surprise me, so it makes for an interesting betting market on Phil. I think wagering a top 20 or a top 30 on him is worth looking into, you could try your luck for a top 5 or a top 10, but I would be cautious on being that bullish.
Matt Wallace (+7000) - Wallace has impressed me since his T3 at the Texas Open last month, and since then he had a T6 at the Wells Fargo Championship, and three other top 34 finishes. I think he's certainly in the mix as a top 20 or top 30 bet this week based on his recent results and statistical profile during the last two months, but that's up to you to make that financial decision.
Avoid: Brendon Todd (+8500) - Todd has been a decent play for DFS contests, but I don't really like him in the betting market. He only has one top 20 in his last six starts and doesn't have a top 10 since last December. He's coming off a missed cut at the PGA Championship, has missed the cut here in his last two looks at Colonial, and I just don't see much if any betting potential for him until further notice.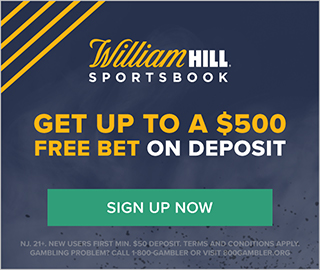 +11000 and higher
Joel Dahmen (+11000) - Dahmen won four starts ago and had a T18 two starts ago at the Wells Fargo Championship. He also has two top 20's at this event over the last three years, and I also really like that he gained over 7 strokes with his ball-striking last week at the PGA Championship on a very tough track. I think throwing down a few bucks on a top 20 and/or a top 30 on Dahmen this week could net you a handsome profit.
Vincent Whaley (+22500) - Whaley has finished anywhere from T15 to T36 over his last seven events and five of them were top 29's. I like him as a top 30 bet this week, but I wouldn't test my luck by going any higher than that.
Avoid: Henrik Norlander (+40000) - Norlander was a good DFS and betting presence earlier this year, but he has only made the cut once in his last six starts, and just twice in his last eight events. It's possible that he will find his groove again, but he's going to have to work on his golf game in all areas of play, especially his putting which is just terrible now and has been since February.
Be sure to do lots of research and due diligence on each player before parting with your hard-earned money, and all the best in having a profitable week!
Sportsbook Reviews
STAY IN TOUCH
Sign up for BettingData's newsletter and get awesome content sent to your inbox.
We'll never share your email address and you can opt out at any time, we promise.
---

Jeremy has been playing fantasy sports for over 20 successful years, and actively plays golf, hockey, baseball, and table tennis. He has over three years of fantasy sports writing experience - including writing a daily fantasy sports strategies and tools eBook in 2016. He is an active member of DraftKings - specializing in NHL and PGA contests over the past 5 years. He enjoys spending time with his family, traveling to hot places in the frigid Canadian Winters, binge-watching on Netflix, and starting and managing digital businesses.