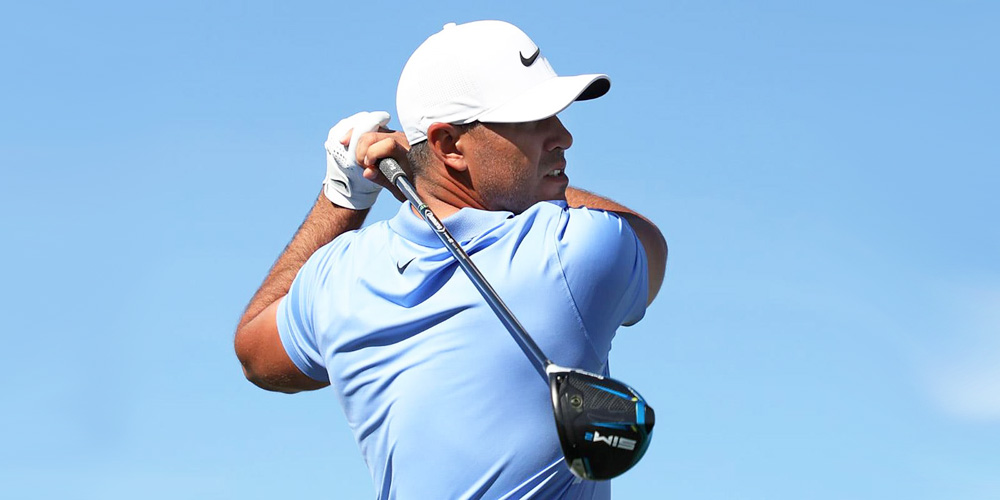 Golf Betting Tips for the 2021 Palmetto Championship

---
Golf Betting Tips
The PGA Tour heads southeast from Dublin, Ohio, to Gillisonville, South Carolina, for the first and potentially last ever Palmetto Championship as it's a replacement tournament for the Canadian Open. Congaree Golf Club will play host to the tournament this week - the field consists of 156 players, and there will be a cut line after round 2 that sees the top 65 players plus ties advance to the two-weekend rounds.
There's $7.8M available to be won this week, the winner takes home $1.404M, and also collects 500 FedEx Cup points. Congaree Golf Club is 7,655 yards in length, is a par 71, and the greens are Bermuda. We have no tournament data to reflect on for this week, but it could be a relatively challenging course for the players, so expect the winning score to be around -10 to -15. Place bets on golfers this week who are accurate from 200+ yards, are strong with their approach play, are solid off-the-tee, can make lots of birdies, and can score well on par 5s.
Increase your winning odds for each one of your golf bets by using PGA Tour tools and analytics.
Below you will find two players from each of four different betting tiers (from DraftKings Sportsbook) to win outright, these are the golfers that I like the most for this week as fantasy golf bets, plus a golfer in each tier that I would stay clear from. I would also advise you to throw in some top 5, top 10, and even top 20 or 30 bets for the long shots as well to hedge against your outright bet(s).
Quick Links:
+2500 and lower
Matt Fitzpatrick (+1300) - Fitzpatrick was on a huge heater where he had finished anywhere from T5 to T34 in seven straight starts with five top 11's, but he has now missed the cut in two of three events more recently. When he's on he's on though and he could be very on again this week - his stats have been good outside of two bad approach performances when he missed those two cuts. I think you can bet him to finish top 10 or top 20 depending on how much risk and reward you're comfortable with - I feel like he will have a solid finish this week as he usually bounces back decent after failing to reach a weekend which is what happened last week at the Memorial Tournament.

Brooks Koepka (+925) - Koepka won the Phoenix Open earlier this year and has two runner-ups since then as well including his runner-up at the PGA Championship. It seems like he either misses the cut or finishes very high, so I would either bet him to finish top 5 or 10 or fade him completely. His game was so solid in his most recent start at the PGA Championship where he gained strokes in all stat categories including more than 7 in each of approach, ball-striking, tee-to-green, and total - if he does that again this week then he will likely win with ease in this weak field.
Avoid: Sungjae Im (+2200) - I'm starting to wonder what's going on with Im as he used to make most every cut line week in and week out, but he has missed three of them in his last four tournaments, and hasn't had a top 10 since March at The Honda Classic. Usually, his putter is the strongest club in his bag, but even that has been spotty lately as he has lost strokes in that stat category in four of his last seven events.
+2600 to +5000
Ian Poulter (+2800) - Poulter is coming off of his best showing of the season with a T3 at the Charles Schwab Challenge - gaining strokes like crazy in all stat categories outside of off-the-tee. He has several top 30's this season including four in his last six starts, and that's exactly how I would bet him this week.
Lucas Glover (+2900) - Glover is a member of Congaree Golf Club which gives him a significant advantage over others in the field as most have never set foot on the grounds, and he has likely played it more than 100 times since the course opened in 2018. He had a T8 at the Charles Schwab Challenge two weeks ago, has three top 10's on the season, and has five top 37's in his last seven starts. I think I would feel confident betting him to finish top 20 this week, but he could absolutely finish top 5 or 10.
Avoid: Kevin Kisner (+4650) - Kisner is usually a pretty safe bet to make cut lines, but since THE PLAYERS Championship in March, he has missed five of them in his last six tournaments. He's not a long hitter, has been bleeding strokes in almost every category since his cold streak, and I see no reason to drop even a single dollar on Kisner this week unless you can bet him to miss the cut.
+5100 to +10000
Brandt Snedeker (+6000) - Snedeker was having a disaster of a season until recently as he has made the cut in six straight events including at the Zurich Classic where he and his partner finished 4th, and he has three other top 17's in his last five starts including his T6 at the Texas Open in April. His stats won't jump out at you, but he's very solid with his short game and that's where money is made. I think you can wager a top 20 bet on Sneds this week, or you could do a top 30 if you want to play it more on the safe side.
Pat Perez (+8000) - Perez's game is flowing right now just like his long hair - he has three top 26's in his last five events - one was at the Zurich Classic and he's playing pretty well by his standards. Feel free to bet him to finish top 30 - I wouldn't go any higher than that, but I think it's a pretty decent wager that should pay off come Sunday evening.
Avoid: Nick Taylor (+8500) - Taylor has made three cut lines in a row, but the bad news is that he has no top 10's this season and just one top 20 in his last eleven starts - that was a T20. He could have a top 30 this week, but I don't think it's worth the risk, so I would steer clear of the Canadian this week.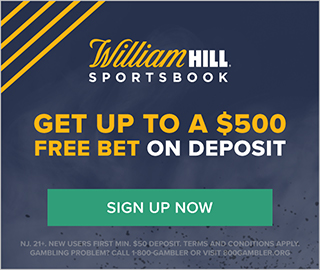 +11000 and higher
Seamus Power (+11000) - Power is coming off his best start on the PGA Tour this season with a T9 at the Byron Nelson, he had a T9 on the Korn Ferry Tour too under two months ago, and I feel like he could have a top 20 or 30 this week - bet him accordingly.
Vincent Whaley (+11000) - Whaley has been very consistent since late February with finishes ranging from T15 to T36 during that time with five straight top 30's if you include the Zurich Classic. I think the obvious bet is a top 30 for him this week - he could certainly finish top 20, but I would feel more comfortable with a top 30 wager on him.
Avoid: Kris Ventura (+30000) - Ventura had a great stretch last year when he was regularly finishing in the top 20, but he has been a total disaster since late last year with 13 missed cuts in his last 18 starts including three straight, and he has finished no higher than T25 during that stretch. There's nothing in his game that looks decent from a stats perspective, and that's why paychecks have been few and far between for him over the last 8 months.
Be sure to do lots of research and due diligence on each player before parting with your hard-earned money, and all the best in having a profitable week!
Sportsbook Reviews
STAY IN TOUCH
Sign up for BettingData's newsletter and get awesome content sent to your inbox.
We'll never share your email address and you can opt out at any time, we promise.
---

Jeremy has been playing fantasy sports for over 20 successful years, and actively plays golf, hockey, baseball, and table tennis. He has over three years of fantasy sports writing experience - including writing a daily fantasy sports strategies and tools eBook in 2016. He is an active member of DraftKings - specializing in NHL and PGA contests over the past 5 years. He enjoys spending time with his family, traveling to hot places in the frigid Canadian Winters, binge-watching on Netflix, and starting and managing digital businesses.