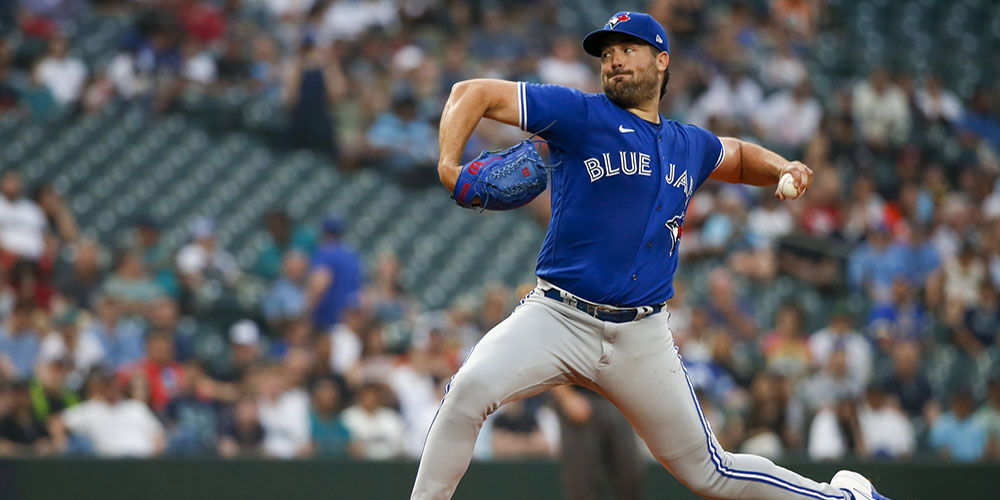 MLB: Friday 4 Team Parlay Picks

---
MLB Free Picks
The push to the playoffs in Major League Baseball is starting to heat up, and there are plenty of games each day that will impact the playoff race. This is also a great time to bet on the sport of baseball as the top teams in each matchup are getting easier to handicap.
Instead of betting on four individual games on Friday, putting all four of these matchups in a four-team parlay is the way to go. Here are four games with picks that you should include in a parlay on Friday afternoon and evening.
Chicago Cubs (+100) vs. Kansas City Royals
The Chicago Cubs will host the Kansas City Royals on Friday afternoon at Wrigley Field, and this is the first game that you should include in your four-team parlay. Both of these teams are already well out of the playoff race, and that takes some of the excitement out of this matchup.
The Cubs are a team that traded away a ton of players at the Trade Deadline, and this roster is almost unrecognizable at this time. Chicago just recently snapped a miserable 12-game losing streak, but they have actually won two straight games.
Kansas City has gone 20-37 away from home this season, but the Royals have been a much better team at home. The Royals are sending Brad Keller to the mound on Friday afternoon, and he is just 7-12 with a 5.62 ERA.
Zach Davies starts for the Cubs, and he does have the potential to have a dominant start. The Cubs are starting to swing the bat a little bit better, and that should play a role in this game.
The Cubs are currently the underdogs at home, and that is a great time to bet on them. Take the Cubs +100 in the first game of your parlay.
Toronto Blue Jays (-260) vs. Detroit Tigers
A pair of struggling teams are set to meet up in Toronto on Friday night when the Blue Jays host the Detroit Tigers. Both teams have lost four of their last four games, but each team has been playing solid baseball over the last few months.
Toronto is a big betting favorite in this game, and that is due to the starting pitching matchup. The Blue Jays will have Robbie Ray on the mound, while the Tigers will counter with Tyler Alexander.
Ray has gone 9-5 with a 2.88 ERA, and Alexander has struggled to get outs. Both teams have some power in the lineup, but Ray should be able to slow down the attack of the Tigers.
This season,
Look for Toronto to have a great night at the plate on Friday, and they will find a way to pick up a win. Take the Blue Jays moneyline at -260 in this one.
St. Louis Cardinals (-1.5) vs. Pittsburgh Pirates
Don't look now, but the St. Louis Cardinals are back in the playoff race in the National League. St. Louis has started to play better of late, but they have also benefitted from some of the teams in front of them playing poorly.
The Cardinals host the Pirates on Friday night, and Pittsburgh continues to really struggle. The Pirates traded away some of their top talents at the Trade Deadline, and there just isn't much punch in that lineup.
Miles Mikolas is set to make a start for St. Louis on Friday night, and he is just returning from the injured list. I don't expect Mikolas to go deep into this game, but even having him on the field is going to be a huge victory for St. Louis.
This game could get out of hand in a hurry as the Cardinals are really starting to swing the bats well. Take the St. Louis Cardinals -1.5 as the third leg of your four-team MLB parlay.
Los Angeles Dodgers (-1.5) vs. New York Mets
One of the night's biggest games will feature the Los Angeles Dodgers hosting the New York Mets. This game is important for both teams as they are battling it out for a Wild Card spot in the National League.
For much of the season, the Mets looked like one of the top teams in the National League, but they are in a bit of a free-fall. New York is a big underdog on Friday night as they are set to send Carlos Carrasco to the mound.
Walker Buehler is set to start for Los Angeles, and he might be the Cy Young Award winner in the National League. The Mets don't pose a huge offensive threat, and Buehler is going to shut them down completely.
New York is desperate to pick up wins, but they aren't going to be able to compete in this game. Take the Los Angeles Dodgers -1.5 vs. the New York Mets on Friday night at Dodger Stadium.
STAY IN TOUCH
Sign up for BettingData's newsletter and get awesome content sent to your inbox.
We'll never share your email address and you can opt out at any time, we promise.
---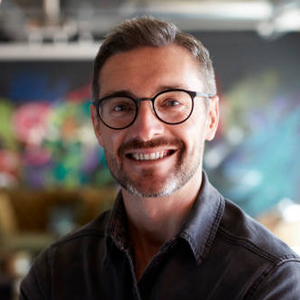 Derek is a long time sports bettor who grew up in Providence, RI. Derek is data driven and believes the key to betting the sportsbooks is finding an edge in analytics. Derek is happily married and has two young boys. Derek will bet on anything if you let him.